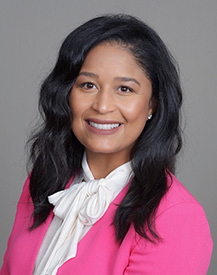 Name: Shaterrica Janel Moody
City: Gulfport, MS
County: Harrison
Governor: Tate Reeves
District: 4
Position on Board: Registered Nurse in Clinical Practice
Date Appointed: August 1, 2023
Term Expires: June 30, 2027
Janel Moody is a current resident of Gulfport, MS. She is a graduate of Terry High School, and holds a Bachelor's Degree in Broadcast Journalism from the University of Southern Mississippi, and an Associates of Science in Nursing from Holmes Community College.
With close to 10 years of nursing experience, Janel is currently the Lead Registered Nurse for QuadMed, the primary and clinical care provider for Huntington-Ingalls. Prior to joining QuadMed, she worked as a Registered Nurse for Memorial Hospital at Gulfport, a travel nurse for Jackson-Nurse professionals, a Registered Nurse at The University of Mississippi Medical Center and completed a nurse residency program at The Medical Center of Central Georgia.
Janel is an active member of the community. She is a member of the Lynn Meadows Discovery Center Board of Directors. A beloved children's museum on the Mississippi Gulf Coast, where she enjoys making memories with her two small children Stella and Ross.
In her spare time, she enjoys reading, antiquing, and traveling with her husband James.  
"I am honored to have been selected by Governor Reeves to this important position on the State Board of Nursing and look forward to continuing to advance the nursing profession in Mississippi."