​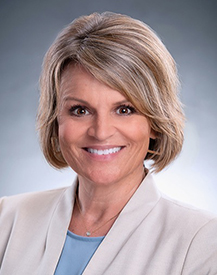 Lacey T. Gentry, MSN, RN
City: Courtland
County: Panola
Governor: Tate Reeves
District: 2
Position on Board: Educator
Date Appointed: July 1, 2021
Term Expiration: June 30, 2024
A proud native of the Mississippi Delta, Ms. Gentry is a graduate of the BSN and MSN programs at Mississippi University for Women. While at MUW she received the Sigma Theta Tau Excellence in Nursing Research Award and the Lettie Pate Whitehead Foundation Award. Ms. Gentry is currently pursuing her Doctor of Philosophy in Nursing Education and Administration. 
Lacey has worked as a nurse educator at Northwest Mississippi Community College since 2000 and is currently the Director of Nursing Instruction at NWCC. Prior to that time, Ms. Gentry functioned as a family nurse practitioner and a home health nurse in north Mississippi. She serves as an Accreditation Commission for Education in Nursing (ACEN) site visitor and is a member of the Mississippi Council for Deans and Directors of Schools of Nursing, the Mississippi Organization for Associate Degree Nursing and was selected as a Bower Leadership Fellow in 2021. 
Ms. Gentry recently presented "Breadcrumbs in the Forest: Finding Your Way to a Successful Accreditation Visit" at the national ACEN conference in Atlanta, Georgia. She is passionate about increasing student and faculty retention in our state's nursing education programs. This will ensure that Mississippi continues to develop exceedingly competent nurses who compassionately minister to the needs of their patients for generations to come. She, her husband and three children reside in Courtland.