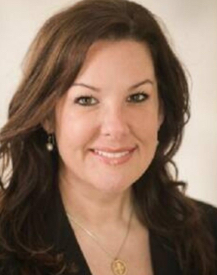 Dr. Melissa King, DNP, FNP
Position: Nurse Practitioner
City: Raymond, MS
Appointed by Governor: Bryant
District: 2
Date Appointed: 08/25/2016, Term Expiration: 6/30/2024
Dr. Melissa King is a Certified Family and Emergency Nurse Practitioner with over 20 years' experience in emergency care across the nation including involvement in several disaster responses within the states of Mississippi (MS) and Louisiana (La). Dr. King is currently the Chief Clinical Officer for eMD Telehealth Solutions. Prior to this role she served as the Assistant Vice President of Telehealth for Ochsner Health Systems, the Director of TelEmergency and the Director of Advanced Practice Providers for the University of Mississippi Medical Center (UMMC). She played a significant role in developing, implementing, and maintaining many diverse Telehealth services including the training and education of providers in the urban and rural setting. Dr. King currently holds privileges to practice in several emergency departments within MS.
Dr. King serves on several state, regional and national boards or committees representing Telehealth and Advanced Practice Registered Nurses including serving as President of the Mississippi Board of Nursing and the American Academy of Emergency Nurse Practitioners' Southeast Regional Director. She has testified for the Mississippi Senate around standard of care for Telehealth and remains active in policy development each legislative session. Dr. King has several publications related to the impact of Telehealth and advanced practice provider practices with continued research focused on access, quality, outcomes, and satisfaction. She has made numerous presentations around the region regarding utilization of advanced practice providers, Telehealth, healthcare quality, and cost-effective models of care and serves as an expert for medical legal consulting in her filed. She has received several awards and appointments including 2016 Nurse Innovator and Researcher of the Year and 2015 Advanced Practice Provider of the Year. Additionally, Dr. King has served as editor for publications related to critical care medicine and pharmacology.
Dr. King received her Doctor of Nursing Practice from the University of Mississippi Medical Center and her Master's degree in nursing from the Mississippi University for Women.