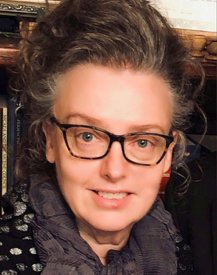 Nancy Norris-Johnson, LPN II, CPT
Position: LPN
City: Hattiesburg, MS
Appointed by Governor: Bryant
District: 4
Date Appointed: 09/18/2014, Term Expiration: 6/30/2025
Nancy is currently employed at Hattiesburg Clinic as the Glucose Sensor-Insulin Pump Manager.              
During her nursing career of 31 years, she has held various nursing and clinical leadership positions.  Her experiences include serving as a post coronary care unit nurse as Forrest General Hospital, and as a nurse manager at rhe Hattiesburg Clinic Endocrinology before assuming her most current Insulin Pump trainer for Medtronic, Tandem, Insulet as Dexcom.
Nancy has served on the MSBON since 2014.  She is a member of the National Council of State Boards of Nursing, National Federation of Licensed Practical Nurses and serves as a Director on the MLPNA.  She is also a Member of the American Association of Diabetes Educators and a Member of Endocrine Nurse Society.
Nancy is a native of Corbin, Kentucky, obtained her degree at the Jones County Junior College in Ellisville, MS.  In addition, she is a graduate of Pearl River Community College's Leadership at Work "Making a Difference" program.
She is the widow of Delton Norris and is currently a member of Calvary Temple Pentecostal Church in Tylertown, MS.