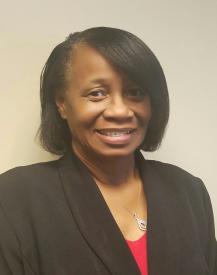 Shirley Dunson Jackson
Position: LPN
City: Jackson, MS
Appointed by Governor: Bryant
District: 2
Date Appointed:  07/01/2014, Term Expiration: 6/30/2022
A native of Hinds County, Mississippi , Mrs., Jackson graduated from Jim Hill High School home of the mighty Tigers in Jackson, Mississippi in June 1970, she attended Jackson State College majoring in Health and Physical Education from 1970 -1973. Mrs. Jackson changed her major to nursing in August 1973 and attended Hinds Community College where her focus was Practical Nursing, she completed all required courses and became a Licensed Practical Nurse in September 1974.
Mrs. Jackson has been a Licensed Practical Nurse (LPN) for over forty years, she has worked in the Pediatric Department at University of Mississippi Medical Center specializing in Intensive Care Nursing, She worked as a  private duty nurse, Staff nurse at Hudspeth Mental Retardation Center in Pearl, MS, taught Nursing and Medical Assisting programs, and has been a Health Science Instructor for over twenty yesrs where she started three Health Science programs across the state of MS (Port Gipson, Brookhaven, and Yazoo City).  During Mrs Jackson's teaching career she was named Outstanding Health Occupations Student of America (HOSA) Advisor of the year from MS in 2011, Received the Life Star Award from Hinds Community College in 2006 for outstanding Instructor of Health Sciences in the Secondary Category, and has received numerous community, state and national certificates and awards.
Mrs. Shirley Jackson, LPN is a Health Science Supervisor with the State Department of Education. She coordinates and monitors Health Science programs across the state for technical assistance and training.
Mrs. Jackson as a member of the Licensed Practical Nurses Association, Order of the Eastern Stars, Health Occupation Students of America (HOSA), and Free Spirit RV Club where she is the club's nurse.
Mrs. Jackson is a member of Farish Street Missionary Baptist Church in Jackson, Mississippi
She is married to Leon Jackson they have four beautiful children, eight grandchildren, and one great grandchild.
Mrs. Jackson has been a member of the Mississippi Board of Nursing as a Board member since 2014 and has served four years faithfully. Mrs. Jackson has recently been selected to serve another four years by Dewey Phillip (Phil) Bryant 64th Governor of the state of Mississippi.